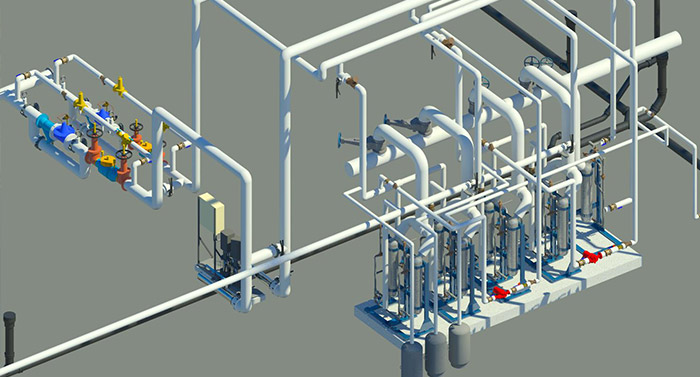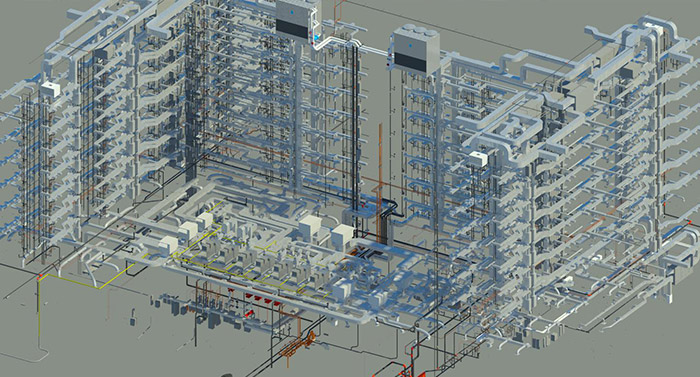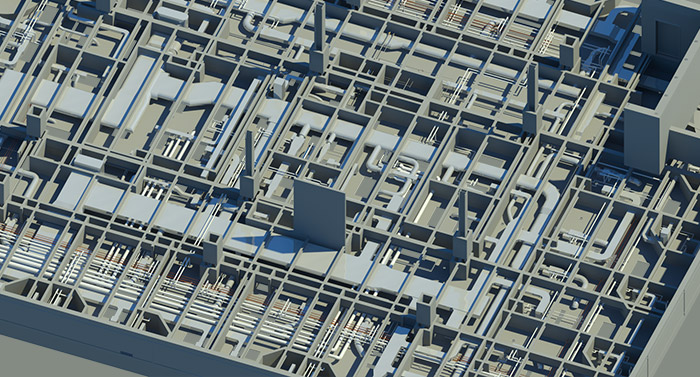 BUILDING INFORMATION MODELING (BIM)
Keeping up with Technology is always a challenge. For the past 25 years, 2D computer drafting had been the standard for our industry. Today, the newest technology allows architects and engineers to actually model the building in a three dimensional platform known as Building Information Modeling ( BIM ). By constructing a graphic 3D model of the building, conflicts between trades can easily be identified to prevent costly changes in the field before construction even begins. BIM can also be used by the contractors and estimators for material take-offs since the program can automatically calculate quantities, sizes, and lengths of components based on the data placed in the model.
ESG has made the commitment to its clients to enter into this new dimension of building design technology. ESG has chosen the Autodesk BIM program known as REVIT MEP for its 3D modeling platform.